"Thank You...​
GameTime SportZ!!!!​
What an AWESOME League for our KIDS!!!"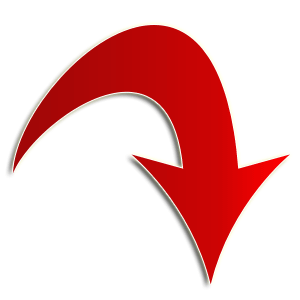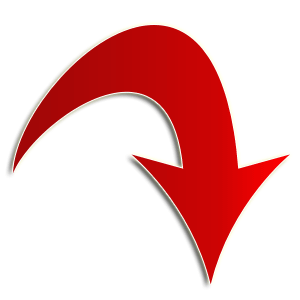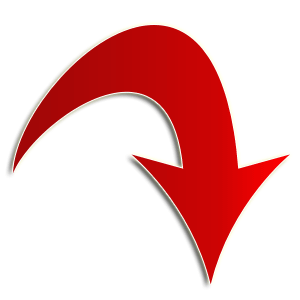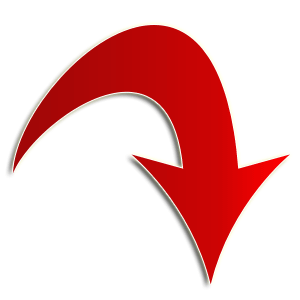 "I don't write a lot of fan mail, so forgive me if this is not formatted precisely. Yesterday I became a huge Cecil Doggette fan, though. And, when I see something extraordinary I feel I should say something. Your league is a wonderful, delightful organization, and I am proud to be a part of such a genuinely good program. The values you espouse are noble and above question. Too many times the kids are subordinated to the goals of adults in youth sports. I have seen it in countless occurrences across soccer fields, basketball courts, and football gridirons. Yesterday, the kids were first, and you saw it in their faces, smiles and laughs and joking. And you know what, once the ball was snapped they were all business and hard work. Between snaps they were joking and laughing children. The Titans were ready to play a few more games when it was time to go home.
It is kind of funny, that it takes a man who has played at the highest level and seen all the hard work and sacrifice involved in reaching those heights to understand that football for kids has to be about fun and children and the joy of the game. Please don't ever stop emphasizing that goal. I will tell you right now, your energy, enthusiasm and message is contagious and well received. If you need any help, in any way, please let me know."
Thank you,
Sincerely,
Tim Clark
----------------------------------

"This flag football league has been one of the most exciting activities we have ever been a part of. The games are so enjoyable and we get to be together as a family. We love watching Blaze and all of the other kiddos play their hearts out each Saturday. On a personal note, we cannot begin to tell you what this league, and especially you (and the Doggette family) have done for Blaze. As you may or may not know, Blaze has many special needs. He works so hard and never lets his size (among other things) impede his participation. Towards the end of last year, Blaze's confidence had somewhat declined. When talk of the flag football league began, we were not real sure of what to expect. We knew he would want to play, and we had been searching for such a program.
Once we found out you were heading the league, there was no question in our mind that Blaze would be participating. His self-confidence has been restored and he once again feels 10 feet tall. The coaches have been phenomenal with Blaze and he has learned a great deal. None can compare, however, to you calling his name from across the field or getting that blow horn going. It is people like you and your family that we want our kids surrounded by - good people who see the big picture. Blaze is learning lifelong skills - teamwork, patience, listening skills, dedication, hardwork - and having a blast while doing it. As a teacher, I see how well the program is organized and run; I get to see my students in a different setting. As a parent, I get to see my son doing something he loves and developing a passion for all of the above things I mentioned. Blaze wears his jersey everywhere and tells everyone he plays football - then he tells them that one of the "coaches" is his buddy "Makawee's" - yes, that is how he says it, dad. From the Saksa household to yours, thank you, thank you, thank you. We can't wait until Saturday!"
Kelli
---------------------------------
"I just wanted to send an email and tell you again how much we appreciate your program. My twin Bobby and David played for the Steelers. They loved every minute of it, and were so bummed Saturday when the season ended. Due to being preemies, they are much smaller then other kids their age and have to miss out and sit out a lot.
David has Chronic kidney disease and can't play contact sports, and Bobby has too many medical issues to list, but he too, is not allowed to do contact sports. They both LOVE football (thanks to Dad, Ha Ha), and this was such a wonderful opportunity for both of them to feel normal and excepted.
They had a wonderful team. The kids were AWESOME with Bobby and David, and seem to almost be a little protective of them at times. I can not say enough kind words about Bill and Gary. WOW, they are wonderful coaches and fathers. They really enjoyed being with the kids and it showed. They were always positive with any feedback they gave. The colored stars they gave out after each game was a wonderful idea. The boys loved showing the star off to family and friends.
Your program and its positive message are wonderful. We have been sharing it with our friends who children play in...Let's say not so nice leagues that have a lot of politics involved. If you know what I mean.
I loved that every game you cheered for both teams, and the message that, yes, you lose sometimes, but be a good sport about it, both parents and kids.
Well before I talk your ear off, I better go. I just wanted you to know how much we appreciate you and we thank "God" that he sent you to do such a wonderful program.
We are already saving up for the spring season!"
Thank you!
Heather Sklontz
-------------------------------

"Thus far we have had a very good experience with this. My son is excited every Sunday and it helps getting us to early service for Church instead of being lazy and waiting for late service :-) Honestly, this has been fun and exciting for our family. We plan on enrolling Jaden next year as well as his 4 year old brother who can't wait to get out there. Thank you for putting your hard work into this."
Tiffany Thatcher
--------------------------------
"We are eternally grateful for the vision to bring flag football to Pickerington. We have two sons (ages 10 & 13)
who played contact football for three years in the Linden area. This experience has been positively different for several reasons:
1) Practice right before games (less juggling of schedules/homework/dinner)
2) Games start & end ON TIME!
3) EVERYchild plays and gets to attempt ALL positions (strong fundamentals)
4) Great Communication (weekly emails)
Thanks again for the vision and the willingness to carry it out. It has proven to be an enjoyable experience for the boys and for us as parents."
Sincerely,
Mr. Mrs. C. Lyons

----------------------------------
"I just wanted to drop you an email to let you know this is the BEST league ever!!!! (for the little ones) I know this is a little premature since the playoffs haven't started yet but please keep us informed for next season. Joe, myself & the kids are having a blast we all look forward to Sundays. Thank you to everyone that helps to make this possible. Thanks."
Elizabeth Sfreddo
----------------------------------
"My son, Collin, who plays on the 4-6 Browns team in Gahanna, pulled his first flag last Sunday. I'm not sure who was more excited -- him or his fans! He went on to get another flag or two and throw an interception (oh well... first time he threw a pass!). He's gaining confidence and was really proud of himself after his game. His coach is wonderful - just the right touch of high-fives and quiet coaching. Love the experience all around!"
Lynn Cook
----------------------------------
"Just wanted to let you know how great the ref has been at our last 2 games- he really knows his stuff and keeps everyone in line and following the rules- kids and coaches alike. My boys are on the Steeler 7-9 age group at Gahanna- I can't remember what field we played on those weeks- but we had the same ref for each game- he truly ROCKS on the field."
The Sciarroni Family
----------------------------------
"Great job tonight and great talking to you. You really work well with the kids, I feel like I learn a lot watching you coach them. "
Michael Coughlin
----------------------------------
"Hi Cecil!
Thank you so much for a wonderful season, we greatly appreciate your time and commitment to this program!
Kaden absolutely adores you and the game of football. I also wanted to thank you for keeping constant reminders to parents,coaches and
refs of the "Kids First" mentality of the game. I know that my husband is ultra competitive and those qualities can be difficult to contain
during sporting events. Your professionalism, tact, and positive attitude are contagious and you make a profound impcat
on the lives of everyone you come in contact with!"
Sheila Saunders
-----------------------------------
"As a parent, assistant coach, and English teacher at Pick. North, your message is well-written, clear, and great. It is a pleasure to be associated with the league and I have told others about the great experience. Thanks for all that you do for the kids."
Dave Watros
----------------------------------
"We think you are doing a swell job!! THe league is a great learning expirence for my child as well as myself ( I went to an all girls school and have learned more about football than at any other time of my life). We are not on the "winningest" team but the guys are having a GREAT time. The coach has been fantastic too!"
Thank you,
Molly Peters (ethans' mom gahanna 12y/o Browns)
----------------------------------
"Thank you. By the way, you are doing a great job with the program! Anthony loves it and can't wait for Saturdays! See you tonight."
Susan Suchan
----------------------------------
" I wanted to let you know how much my kids are enjoying the league. We definitely want to continue doing this until they are too old. Joe and I think this is a great program for the kids and we are having fun too!!!"
Elizabeth Sfreddo
----------------------------------
" Another great week of Football! We are sooo lovin' it! What time do we need to be at the field for pictures next week?"
Pickerington
Kathleen Livesay
----------------------------------
"I've been wanting to catch you on the field and thank you personally for all you've done for the league and my son, unfortunately I haven't had the opportunity. My son is having a great time, an absolutely GREAT time. We come from Hilliard and he has made many friends from other areas. It's almost like he's known his teammates for years. I would like to commend you on how well you've run the Gahanna league. It's so organized, informative, fun and very well done. In a heartbeat I would drive across town to come to an event run by you. Thank you again for all your time and effort."
The Serra Family
----------------------------------
"I would just like to give a shot out to the coaches for the Bengals. My son (Dalyn ) started the league without any knowledge of football, however he had the desire to play. Although he still doesn't know the game he is having such a wonderful time learning it and I see his self esteem increasing. The coaches are great they give each youth equal amounts of attention and let them experience playing different position. I'm so impressed and my son couldn't have been placed on a better team.thanks." - klg
----------------------------------
"I attended my first flag football game for my grandson Blaze. Very impressive !!! You and your coaches are really into it. Its nice to see them in physical activities rather then on the computer or in front of the tube. Keep up the good work !!"
Tom Magistro
----------------------------------
"What a great season. My husband and I thought it was great how you made sure that the parents and coaches
were respectful and fare to all the players. We have recommended several families to your organization."
Toni
----------------------------------
"I really ejoyed watching the teams play on Saturday, and not just my son's..I also agree that the time went fast. I got a kick out of your enthusiasm and out of how much you looooove that bull horn !!"
Ana Jackson
----------------------------------
Testimonial from Kylie Phillips (9) Pickerington Steelers: "It was much more fun that I thought it would be!""Its a lot more fun than school!"
----------------------------------
"I love you commentary! I am really excited about this league. I think Jay is going to have a lot of fun! I appreciate your ability to be so very organized and posess a genuine excitement for the kids. Have a Great Week, see ya on Game Day!"
Mia L. Prewitt
----------------------------------
"I have been meaning to let you know about my experience last weekend but have kept putting it off. This email finally pushed me over the edge!!! I was so impressed last weekend with the way things were run and the excitement that you showed while the games were going on. My son plays for the Browns (he is 10 yrs old) and we had some great running plays that went for long yardage. The reason I am telling you this because I saw you run out on the field and high-five the runner and the guy that grabbed the flag. I loved that more than I loved the run! Your excitement and enthusiasm was awesome! If there was one thing that I told friends and family after the game, it was the way you went around to the fields and high-fiving and yelling into the bullhorn about it almost being " Gaaaaammmmmeeee Tiiiiimmmmmee". I loved it! You don't usually see people so excited.
"I see that you are in need of volunteers and I am checking to see when I could help with the concession stand. I might also be able to help with the fields also. I will let you know in the next week or so. Love the enthusiasm!"
Michelle
----------------------------------
"Congratulations.... I think the the first week was a huge success. Kids were having fun and most of all they enjoyed the game. What a positive difference this was over full contact fooball. I trully feel kids this age should do Flag Football first. Kudos to you and all involved in setting up the league. I can help if needed. Great Job!!!!!"
William Solivan
----------------------------------
"What a very positive experience yesterday! Our first year for flag football, we regret not knowing about it years ago! I would be happy to volunteer for the concession stand from 2 - 3 on any Sunday at Gahanna. I could tell by the preseason communication that we could expect a well-organized and stress-free experience for yesterday's preseason activities, and you didn't disappoint me! Thank you so much."
Lori Doon
mom of Ethan Doon (Steelers)
----------------------------------
"You are awesome! Your interaction with the kids (and great work on the bullhorn!) helped to pump them up and inspire the coaches - what a blessing to have you in our community!
My son is five. This is his first time playing a team sport. He has plans to play for the Buckeyes one day and make lots of money in the NFL so he can buy a big house for he and I to live in (he has it all figured out!). He loved playing on Sunday! The coaches were wonderful and seemed to be having a great time which carries over to the kids' experience. Both he and I are excited for next weekend already. This league is his first step in making his dream a reality! Thanks for what you are doing."
Lynn
----------------------------------
"This was our first experience with the junior NFL program and, needless to say, we were blown away! Our son had so much fun he didn't want to leave! The staff and coaches are wonderful. I can't wait to see how much his team progresses in the coming weeks!!"
Sheila Vitale
----------------------------------
"I firmly believe that communication and dedication is key to any successful program. The organizer's of the Ohio Youth Flag Football Association (OYFFA) have been great in communicating information in an efficient manner that is very conducive to any family with a busy schedule such as ours. The OYFFA runs the program with a "kids come first" attitude and strive to teach our children the values of teamwork and sportsmanship. The coaches are great and give each child an equal chance to participate regardless of his or her skill level. My son is 4 years old and he has not stopped talking about how much fun he had. Hats off to all involved in structuring and administering such a great youth program."
Many Thanks
Peggy
----------------------------------
"Yes, thank you, thank you for such a great time. This is my son's first organized sport. I just hope every Sunday goes as well as last. He had a blast. Yes, he to has been asking when the next football game is. He can't wait and either can I. Very well organized and tons of fun."
Thanks again,
Lori Burgess ( Griffin Hinckley)
----------------------------------
"What a opening week. This was well presented, well managed and most importantly the kids had a ball. I look forwrd to the weeks to come probablly as much as my son does. Its a great time."
Rashod(Legendary)Cantrell
----------------------------------
"Even before I received your message requesting testimonials, I planned to drop you a quick note. Your enthusiasm last Saturday was infectious! Thanks for putting so much of your talents and energy into this great league. My son talks about flag football when he wakes up, at dinnertime and before he goes to bed! He's loving it after the first week already! We all look forward to the entire season. Keep up the great work!"
Mark Schroeder
----------------------------------
"As a coach and parent, I 'm still thrilled at the success of the first day. My son had a great time. He participated in a different league last year, and was not nearly as excited about playing. I knew that the players would get an NFL jersey, but I did not expect them to be that nice…SWEET! I'll see you Sunday."
Atiba Jones
----------------------------------
"Sulimaan had a wonderful time on Saturday - all he wanted to do was practice and play football all weekend! Thank you for the enthusiasm and passion you bring to this event! We appreciate it and are looking forward to the rest of the season!"
Jim and Saira Priest
----------------------------------
"'Wow' is right. My sons who play for the Steelers and had a blast. Bobby was not feeling very well (asthma was acting up) , and my husband and I discussed him not going, but he begged. The coaches were awesome and kept a watchful on him along with my husband. I was not able to be there, but boy did I get an earful. They love to be around other children and playing football has been a dream for both of them. Due to their prematurity, and certain medical issues, they are not allowed as of yet to play contact football. This was a prayer answered for us. They get to play football and be "normal" every Saturday. We can never thank you enough. Bobby and David are already asking when they get to go again. We look forward to an awesome experience, and plan on making this a regular activity for the boys, and in 2 years their little brother. Thank you again."
Heather Klontz
----------------------------------
"Thank you for all of the work you have put into making this happen. What a wonderful opportunity for the kids to get together and play the game of football while having so much fun! They were all so proud to wear their new team jerseys. Our son kept his on all day! Thank you for creating such a positive environment for them as well. The Pickerington community needed something like this! Bull horn and all, we sure are glad you are here! Thanks again."
Brandi and Denny Wippel
----------------------------------
"What more can I say, other than Fun, Fun and more FUN!!!!! My son had such a great time that he hasn't stopped talking about football practice. I picked him up from school and he was still asking about football and, if it were up to him, practice would be everyday. He is struggling with the concept of only having practice on Saturday and then playing a game. As for me, I love getting it done in one day---THANKS!!!
With the above being stated, there is a down side. Actually, the down side is for Sage and I and not your organization. Being a single parent from Cleveland, Sage will not receive that practice throughout the week, as suggested by the coaches, to throw the ball around and practice the plays. Who knows, maybe one day the organization will have an extended father (or mother) group for those kids with single parents who could benefit from an extra parent to assist with learning the sport. For now, the thought is far-fetched and, if nothing else, I appreciate your presence more than you'll ever know!! And, just so you know, my son Sage has told all his classmates about his team and so I am sure the league is going to grow more for the future. Hats off to you and the Coaches for allowing my son to be a little boy, while learning and enjoying the game of football!! PRAISE, PRAISE AND MORE PRAISE TO ALL YOUR STAFF AND VOLUNTEERS!!"
Joycelyn Calhoun
----------------------------------
"I am a mother of an 11 year old boy who loves the game of football. Unfortunately Jake had to move up on his tackle football team with kids who weigh twice his weight. He only weighs 67 lbs. and the heaviest child weighed 150 lbs. We decided it was not worth the risk of him getting hurt so we decided to take a year or so off when I saw your sign on my way to work one day. He had a really good time yesterday. All smiles just like you said. I am very impressed at how organized you are and I love your witty emails. Thank you for having an alternative for us because my son would just die without the sport. We will tell all our friends about the league. Everyone was very helpful and friendly and so far so good. We can't wait till Sunday."
Ilene Nagle
----------------------------------
"Cecil, let me start by saying, I love it when a plan comes together. After listening to your speech before the games started, my husband and I turned to each other and said, "That's what its all about, having fun and giving back"! It was well put together and very organized. We still have butterflies just thinking about Savian running down the field to score his first touchdown. Although he scored, he had no idea what all the hoopala was about! All of the kids seem to really enjoy themselves. Everyday since then he has said, "do I have a game today"? He can't wait and neither can we. Thanks for making us apart of the NFL Ohio family. See ya next week."
Davian Torrence
----------------------------------
"My son had a fantastic time yesterday. He was smiling from ear to ear through practice, through the game, and the whole way home! The coaches of the Browns 7-9 in Gahanna (Dontay Hunter & Mike Taylor) did a great job reinforcing the positivity of the day. They started practice with the basics (where each position stands), and moved into plays. Our first play was the Spongebob, the kids were theirs from there on in!!! They did an excellent job of making sure every kid got to play equally, and play different positions, even though you could tell there were a couple with higher skill levels. It wasn't about winning, it was about everyone having fun, and that made me, as a parent, so happy. Even more important to me than the football skills are the confidence building and teamwork that go along with sports, and it seems like that is a foundation of this league, and it's not just talk, you could see it in action! The day was well organized, and we will definitely be singing the praises of the league through our community. Thanks for getting this started, and we will be supporters for a long time to come!!! GO BROWNS!!!!"
Tracy Gulker
----------------------------------
"Thank you so much making OYFFA happen! I have two boys participating in the Gahanna league. One is 4 yrs (almost 5) and a 10 year old. They have never played football before this past Sunday. They had a blast and can't wait until next weekend to play again. I love the organization! I was very impressed. The coaches are very patient and encouraging to the kids who have never played --- this is GREAT! Thank you for all your hard work and devotion to the sport you obviously love."
Lynn Collins
----------------------------------
"Cecil, just wanted to thank you for bringing flag football to Pickerington...Our son Nicholas played today on the Bengals (4-6) and he has not stopped talking about it all day...he had so much fun (helped that he scored twice) and we had a blast watching him and his team. This was incredibly organized this morning and I wanted to thank you because I know there is a ton that went into making today the success it was... Looking forward to more weeks of fun."
Thank you,
Dorrie and Doug Dils
----------------------------------
"My name is Yolanda and I am T'ziah Moore's grandmother (4-6 year-olds). First of all I commend you on a tremendous and successful undertaking. When I came to the first game I had no idea what to expect because I'd never seen flag football. And the fact that my "little guy" was participating in something new that he didn't really understand, well, I just couldn't put it all together myself (let alone figuring out what the mind of a 5 y/o could have been thinking!) Well game day arrived and I was so overwhelmed by the organization and execution of everything right down to the concession stand.
And my grandson simply loves it. We all love it! Its all about a good time and having fun. I've always felt that way about any youngster participating in sports as such. Its about fun and if in the process you learn other fundamentals, well its a win-win situation. So hearing that from you gave me the comfort of knowing that we had teamed up with the right people with the right concept. Again, kudos to you Mr. Doggette and the team of wonderful volunteers that help make the dream a reality."
Yolanda Berry
----------------------------------
"I am so proud to be apart of your organization! I think you do a wonderful job with the kids and the coaches! Keep up the good work - even when my child out grows the program we will still support and refer everyone to the program! Keep up the great work!!"
Dezmen's mom